Front-Load Dumpsters
Roll-off Containers
On-site Compactors
For front-load dumpsters, roll-off waste containers, and on-site trash compactors, look no further than Nation Waste! We have the units you need, on-hand and ready to deliver to your home, job site, or business,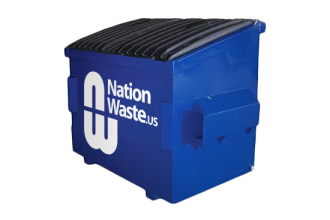 Front Load Dumpsters
From corner stores to small job sites, front load dumpsters are perfect for many waste and recycling applications. Nation Waste, Inc. can provide containers in 2 cu.yd., 3 cu.yd., 4 cu.yd., 6 cu.yd., and 8 cu.yd. capacities – for both trash and recycling applications!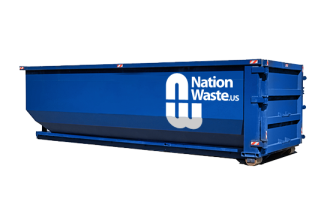 Roll-Off Containers
For larger disposal requirements, Nation Waste, Inc. offers roll-off containers in 20 cu.yd, 30 cu.yd, and 40 cu.yd capacities. These extremely heavy-duty containers are perfect for construction sites or other applications requiring extra large waste containers.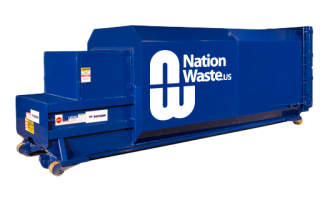 On-site Compactors
An excellent waste solution for many applications including manufacturers, retailers, schools, hotels, and warehouses. Self-contained compactors discourage scavengers, keep pests away, reduce fire hazards, and control offensive odors. Nation Waste, Inc. offers both stationary and self-contained compactors in 30 cu.yd and 40 cu.yd capacities to suit your needs.
Now Serving the Houston and Austin Regions!
Call or click now for dumpsters, roll-off containers, compactors, portable restrooms, and recycling services availability in your area.