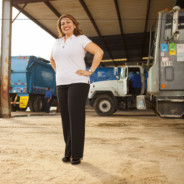 Maria Rios, Latina Entrepreneurial Powerhouse, Shatters Another Glass Ceiling, As She Is Awarded a Multi-Million Dollar Contract with the City of Houston. Read More: http://www.prweb.com/releases/2013MariaRiosMultiMillion/09/prweb11116285.htm ask god . expired sites . relevant...
read more
Click Here to watch Mrs. Rios on her FOX 26 segment. http://www.myfoxhouston.com/video?autoStart=true&topVideoCatNo=default&clipId=9098871 domain list ip address information .
read more
Since completing Goldman Sachs program, Maria has secured key new contracts, expanded her location and service area, and built a new sales office. By following the growth plan she developed in the program, Maria plans to grow revenues to more than $15 million and employ over 50 more people within five years. Click here for the full article! peta dunia satelit...
read more
Goldman Sachs 10,000 Small Businesses was an eye-opener for me. The program really helps you refocus and gives you practical skills that you can implement right away. Maria Rios President, Nation Waste, Inc. Click here for the full...
read more
Latino businesses pump billions into Houston Houston Business Jornal Friday, January 20, 2012 Hispanics used to come to Houston with a dream of starting their own businesses. Today they come with the dream of expanding existing ventures by setting up shop in one of the country's fastest-growing business meccas. Indeed, the Hispanic business community is on a new fast track, fueled by sophisticated immigrants from Latin America who are banking that Houston's thriving community is a good fit for their companies. Between 2002 and 2007, the...
read more